Your Hunting Story using your Madison Game Call
Here is your chance to share your story and also a chance to win monthly prizes of our swag. Email us your pictures with your call and the story and we will post it here. If its a buck, doe, coyote or a limit of ducks we want to hear about it. Good Luck and Good Hunting
In 2015 I hunted with Ryno Smit owner of Wild Game Safaris in South Africa. We tested calls there and also shot this big White Blesbuck. If you ever wanted to go on safari they run a first class operation. I recommend checking them out.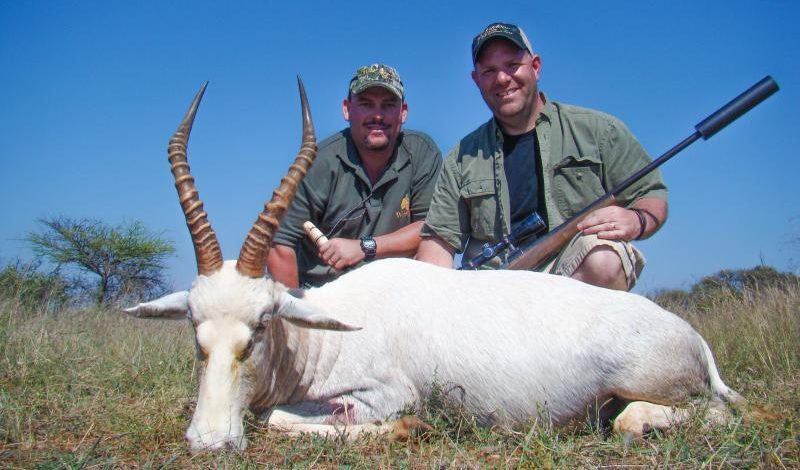 Your Trophies taken with a Madison Game Call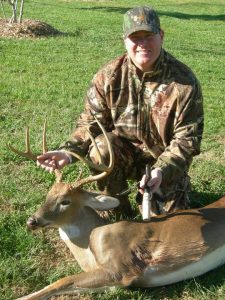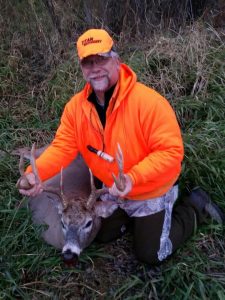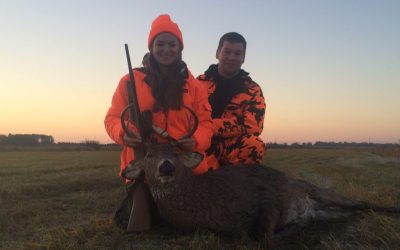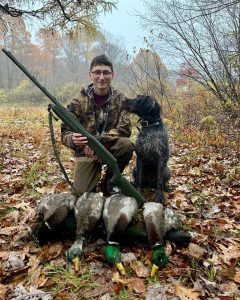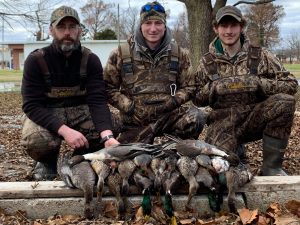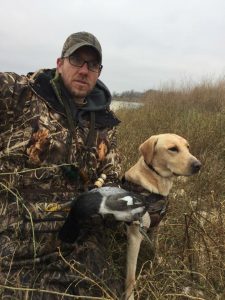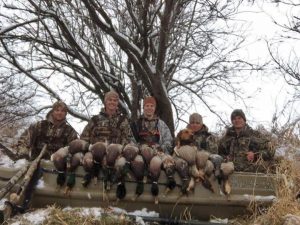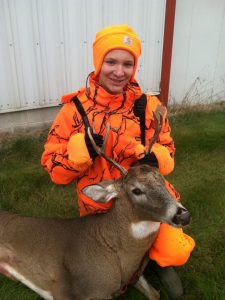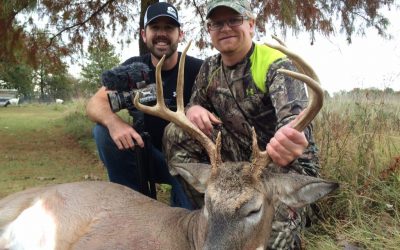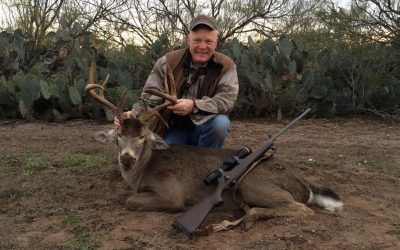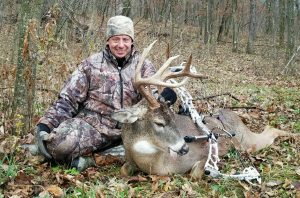 For some of us Hunting isn't a sport its a lifestyle with a tradition that has been passed down through the ages. Its not all about getting the biggest or most game but the time spent with family and friends. Some of the best memories have to do with coming home with nothing but a game tag but the years when success is with you please share with us.
Two Iowa Bucks One Madison Grunt Call
Featured Story
It was Monday November 9th when my friend Adam called me during the mid morning. Adam works weird hours and had asked if I could get out of work early to meet him at one of our favorite hunting spots. The deer were in full rut at this time and I was itching to get out in the stand myself. Without much hesitation I got my schedule quickly switched around and set up plans to meet him at our hot spot at 3:00PM; he would bring all of my hunting gear since I would be coming directly from work.
I got there right at 3:00 and Adam was already waiting for me. I quickly got changed, sprayed down, we checked the wind and chose our stands. We decided to hunt two stands that were only about 50 yards away from each other, but one was up on a ridge and the other was down over the hill so you couldn't see each other. I took the stand down the hill and Adam hopped in the one at top of the ridge. At this point it was about 3:30; we both are getting situated in our trees and would now let the winds settle down for the late afternoon hunt.
It is approximately 4:00 I let the first grunt out of my Madison Deer Call. Within minutes I heard noise up wind and heading my way and figured it was a deer. Sure enough a few minutes later in came a really heavy 8 pointer; it was coming right at me and he was trying to get down wind of the noise he had heard. To my luck he cut around me on the upwind side at 30 yards; I drew my bow back and got ready. The trail he took ending up not being ideal for me. The shot I had was heavy brush and was too thick; the deer would not stop for me either. Instead of trying to take an unethical shot I let me bow down for the deer was going right to my friend Adam. About a minute later I hear the release of his arrow and right after the big thud when the arrow struck the deer. There was quite a bit of crashing noises in the timber after that and I could here the deer go down. Adam text me right after and said "buck down" along with the picture of his deer lying dead under his tree. He had made a perfect shot and the deer didn't go 20 yards.
I responded back to his text with "Congrats", we shared a few more texts and we both decided to sit it out till dark; since we didn't have to track his deer and it was the prime of the rut. I gave a few more grunts out of my Madison Deer Call and again a few minutes later I here the crashing and grunting of more deer heading my way. All of a sudden a small doe is running at me, stops and looks back. The doe continues to run towards me some more. I could tell there had to be some bucks chasing her by the noise of the multiple grunts coming behind her. This time the doe was leading the Bucks down a different trail and we're going to come directly down wind from he. The doe came by first, but was so distracted by the Bucks behind here she didn't catch a whif of me. Next was a small 6 pointer and he came by checking her. About 50 yards behind him was a nice shooter buck coming in to run off the small 6 pointer. As the shooter buck got closer I was able to tell he was a 10 point buck. He was coming down the trail in the wide open at about 40 yards, but I could not get him to stop. When he was just about out of my shooting window I grunted again with my Madison Deer Call and he stopped. I was able to draw back out of sight and took the shot. I completely missed him; I couldn't believe it. The deer has now ran off after the 6 pointer and my heart is sunk into my chest. My friend Adam heard the arrow, but with no connect. I look at my phone and I have a message from him asking what happened? I told him I don't know I just totally missed him. Trying to make me feel better he responds with maybe he will come back around again.
Not giving up, I knock another arrow and I grunt a few more times with my Madison Deer Call. I could still see the 10 pointer running off the 6 pointer down in the field and once he got close to the doe he began to check her. I grabbed my Madison Call and I decide to grunt a few more times and at this point he was about 100 yards away. He heard me this time because his head jerked around and looked back in my direction. He started heading my way and taking the same trail right back to me. I grabbed my bow and ranged the trail he was on at 40 yards. He continued coming right down the trail and this time he stopped right in my clearing. I took a deep breath and let the arrow fly. This time I hit the 10point Buck even though it was a bit farther back than I would of liked, but the deer was slightly quartered away so I figured the shot was good.
We sat in our tree stands til just before dark. I decided to get out of my stand and started to look for blood; I could not find any blood or my arrow. At this point, I went up to Adams stand and congratulated him again. We both went down and looked for blood where I shot the buck, but we could not find any. After looking we had decided we would let mine go until morning to be safe. We went back up to the ridge to where Adam's Buck was and got his out of there and loaded as quietly as we could; not wanting to jump my Buck if he was laying somewhere near in the thick timber and brush.
We got Adams Buck home, skinned, and dressed out. Needless to say for me it was a sleepless night. My alarm went off shortly after 6AM, I got ready and met Adam. We went back to look for my Buck at around 7:00AM and still couldn't find any blood. We started walking in the direction the deer had ran after I hit him. Disappointed I still couldn't find any blood. Adam kept walking and looking for the deer for about another 100 Yards. All of a sudden he yells out to me here he is up on this hillside. My excitement and adrenaline now kicks in and I take off running up to my 10 point buck. Turns out the shot I made was a little back and the exit wound had part of his stomach blocking the hole not allowing it to bleed out.
We both high fived each other and agreed that this was one of the best hunts of our lives and couldn't believe we got a double on two nice Iowa Whitetails. We were both very lucky that November night, but none of this would of been possible without my Madison Deer Call. I will never leave home for the timber without it again. There truly is no other call like these custom made calls.
Thanks again for the awesome calls!
Jesse Kilburg
Avid deer hunter from Iowa